Listening group equipment recommendations
---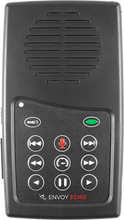 Megavoice:
Megavoice has a "Solar Case Speaker" that can be purchased separately to boost the sound of the megavoices.
MegaVoice's most innovative and intuitive solar digital audio player yet – the Envoy S Dual. Cost effective and smaller than an iPhone, the 2.4 ounce Envoy S Dual is lightweight and also the most powerful teaching and training tool available. The intuitive raised-button keypad with four levels of navigation makes searching hundreds of hours of audio Bible content easy and accessible – even for the elderly or blind.
The Envoy S Dual comes with onboard memory, which is programmable through the USB port with the MegaVoice Smart Loading SystemTM, making it simple and secure for your ministry to update content. The Envoy S Dual has all the powerful features of the Envoy S, with the added ability of easy and manageable navigation between two large audio files, making the Envoy S Dual ideal for bilingual or for large teaching series.
The Envoy E Series consists of four advanced solar audio devices - Elite, Echo, Equip and Ember. The Elite and Echo models represent a totally new category of device, the world's first solar-powered recorder/player combination. The Elite and Equip models also feature an easy-to-use FM radio with the ability to preset up to five favorite stations. Every E Series device has a solar audio player with variable speed control, microSD™ card reader, 8 GBs of internal memory, stereo headphone jack, a Micro USB port for charging and a built-in LED flashlight. Solar audio Bibles with lights highlight the reality of this beautiful verse - "Your word is a lamp to my feet, and a light to my path." As with the Envoy S and S Dual, audio files stored on the internal memory of E Series devices are tamperproof, and the same hard-shell technology used for earlier players remains standard fare. The feature-rich E Series devices will provide more ways to reach oral learners than ever before, but MegaVoice will continue to offer the popular Envoy S and S Dual solar audio players. 
COST - $60.00-$70.00 USA each
---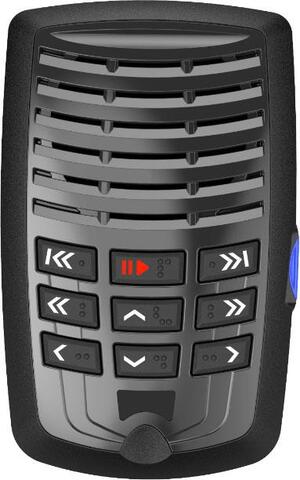 Audibible (Davar):
these are a little larger than Megavoice but they are much more durable. They can really take a beating. This device is secure so they can't change the content on the SD Card. The player will only play a certain format of Mp3. The updated Audibible has several new features, namely a new shell which is very sturdy and a renewed keyboard easy to manipulate with clear function markers. The audio speaker gives a loud and clear presentation of the downloaded text, with good volume control.  The solar panel is sturdy and adequate for recharging the unit; charging from a computer or wall circuit handles well, using wide parameters of the power supply. 
COST - $25.00 - $30.00 each
---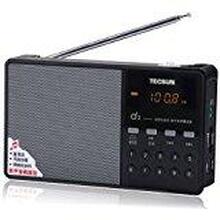 SD Card radios:
locally purchased, cheaper, less durable. Using a microSD card, we can put Scriptures in several languages, as well as songs, messages, dramas and other audio files.
COST $6 to $20
---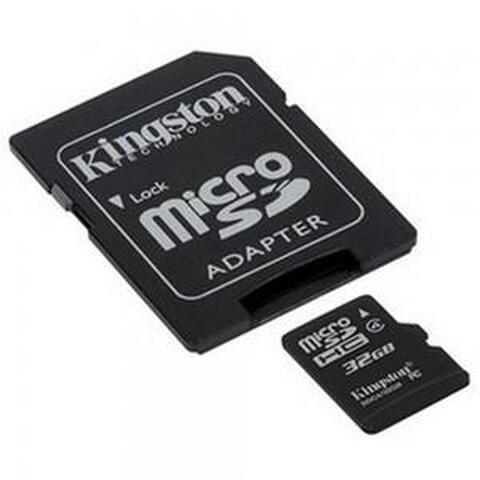 SD Cards:
SD and micro-SD cards can have memory space up to 128 Gb, are inexpensive and very small. They fit in most phones and are easy to load with data and distribute
COST $4-$100 each
---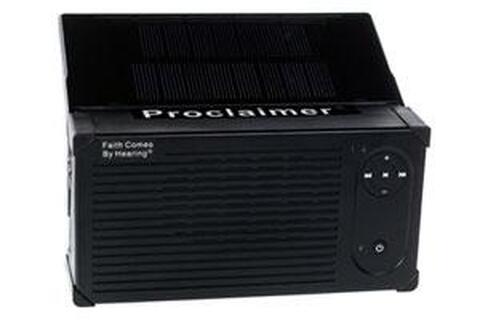 Proclaimers:
The Proclaimer is an audio player produced by Faith Comes By Hearing that allows people in countries all over the world to experience God's Word in their own language. This remarkable creation contains a specially engineered speaker system, designed to let groups of up to 300 people listen to the audio Bible together. The digital quality creates a clear, audible sound without any distortion. It contains fixed content generally of the entire New Testament, usually dramatized. It is powered by batteries rechargeable by a solar powered panel as well as a hand crank on the side, or optional AC.
COST varies